International Federation of Surveyors
Fédération Internationale des Géomètres
Internationale Vereinigung der Vermessungsingenieure

FIG Newsletter – September/October 2022
---
Dear Colleague,
Welcome to a newsletter packed with information... First of all thanks to all who attended the FIG Congress 2022 either online or in Warsaw, Poland. It was so nice to be back in person... The General Assembly elected the new president and two new vice presidents. Read the reports from both the General Assembly and the Congress.
There are several upcoming events - first of all Intergeo 18-20 October, where you can meet FIG in Hall 2 - come by... Commission 7 will have its annual meeting on 26 October - in Spain and online, too. Register now. Commission 3 and 8 are organising a joint event in December 2022.
The FIG Young Surveyor Volunteer Community Surveyor Programme VCSP invites to three different activities - check your possibilities. We are also continuing our series on FIG and the SDGs - this time learn more about how FIG Commission 3 and the FIG Standards Network work with the SDGs.
Now is also time to look forward on 2023 - the call for papers for the FIG Working Week 2023 is out. Submit your abstract now. Another call - for the destination and host of FIG Working Week 2027 has also been published.
Lean back, grab a cup of ... and read on!
---
NEWS FROM FIG
| | |
| --- | --- |
| | The General Assembly elected Diane Dumashie, UK, President of FIG for the term 2023-2026 together with the two new Vice Presidents Daniel Steudler, Switzerland and Winnie Shiu, USA. Read more about the three General Assembly sessions. |
---
Will you be our host in 2027? FIG Council announces the bidding material for the FIG Working Week 2027. All member associations are encouraged to consider to submit a bid. Election of the destination will take place at the Working Week 2023 and General Assembly in Orlando, Florida.
Read more
---
| | |
| --- | --- |
| | You will find FIG in Hall 2, C2.020 18-20 October 2022 in Essen, Germany, at the "Verbändepark" together with other organisations. Secure your free registration to the exhibition. Read more |
---

| | |
| --- | --- |
| | The local Polish organisers had planned an remarkable and memorable Congress, and it was a joy to meet participants who managed to travel to Warsaw, Poland for the FIG Congress. In total 815 onsite participants made this event special and together with the online attendees a total of 1021 participants took part in the Congress. |
Thanks to all Congress sponsors, partners and exhibitors
---
| | |
| --- | --- |
| | The Call for Papers is announced both for peer review papers and non-peer review papers with the overall theme: Protecting Our World, Conquering New Frontiers. It is our great pleasure to invite you to the largest and most prestigious conference of surveying and geospatial professionals in 2023, held in Orlando, Florida, USA. Local organisers are the National Society of Professional Surveyors, NSPS. Read the call for papers and submit your abstract... |
Follow the Working Week preparations on FIG Social media:
---
NEWS FROM COMMISSIONS NETWORKS AND TASK FORCES
| | |
| --- | --- |
| | VCSP shares information about an in-Country Deployment opportunity in Uganda, Kenya and Namibia, a Mentor position and the e-Volunteering Mapathon. Read more... |
---
| | |
| --- | --- |
| | Commission Chair Hartmut Müller gives his Statement on the sustainable development goals in relation to Commission 3 - Spatial Information Management |
---
| | |
| --- | --- |
| | Chair of the Standard Network David Martin gives his Statement on the sustainable development goals in relation to the Standards Network |
---
UPCOMING EVENTS
| | |
| --- | --- |
| | This year FIG Commission 7 on Cadastre and Land Administration will hold its Annual Meeting at the Barceló Sevilla Renacimiento, Sevilla, Spain, from 25-27 October 2022. It is also possible to attend the meeting online. Read more... |
---
| | |
| --- | --- |
| | FIG Vice Presidents Diane Dumashie and Kwame Tenadue received a warm welcome from Presidents Rosemargaret Esubonteng and Samuel Larbi Darko. The two member associations are local hosts of FIG Working Week 2024 Read more... |
---
Are you interested in the work of FIG Commission 9 on Valuation and the Management of Real Estate?
---
ARTICLE OF THE MONTH
October 2022
The article of the month in October 2022 Is written by Jelena Gabela, Guenther Retscher, Georg Gartner and Andrea Binn, Austria, Vassilis Gikas and Ioanna Spyropoulou, Greece, Regine Gerike, Germany, Rangajeewa Ratnayake, Amila Buddhika Jayasinghe, Loshaka Perera, Pradeep Kalansooriya, RMM Pradeep, Choolaka Hewawasam, Thilantha Dammalage and Vipula Abeyratne, Sri Lanka: Overview of the PBL in Geodesy, Geoinformatics and Transport Engineering Education. In this paper, the results of a workshop on e-learning and PBL pedagogy are presented. Examples for PBL courses in geodesy, geoinformatics and transport engineering from the literature and the seven participating project partners underpin the feasibility of the introduction of these new education methods. This is a peer review paper presented at the FIG Congress 2022 in Warsaw, Poland. Read more
September 2022
The article of the month in September 2022 Is written by Ion Anastasios Karolos, Stylianos Bitharis, Vasileios Tsikoukas, Christos Pikridas, Sotirios Kontogiannis, Theodosios Gkamas, Nikolaos Zinas, Greece: Proposed 4.0 Industrial Management System for daily operations that poses point cloud assets with annotated real-time sensory measurements and utilizes unsupervised alert logic. This paper presents a holistic industry 4.0 solution towards industrial maintenance. The study focuses on the oil refinery industry and presents their proposed maintenance system architecture, system implementation, technical and basic functional characteristics. This peer review paper was presented at the FIG Congress 2022 in Warsaw, Poland. Read more
---
UPCOMING EVENTS
18-20 October, Essen, Germany - NB Special offer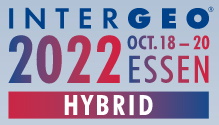 Special offer: Free registration: HINTE - Redeem voucher / Register ticket - INTERGEO EXPO 2022 (messe-ticket.de) with the Code: IG22-EXPO
This offer is valid until 31 August 2022
Web site: https://www.intergeo.de/
24-26 October 2022, Berlin, Germany
International Symposium on the History of Cartography. 'The Surveying Turn in Cartography: Revolutionizing maps and charts in the 18th and 19th Centuries' - organized by the International Cartographix Association's Commission on the History of Cartography and the Staatsbibliothek zu Berlin (Berlin State Library). Web site: https://history.icaci.org/berlin-2022/ Call for papers
26-28 October 2022, Sevilla, Spain
FIG Commission 7 Meeting, organised in conjunction with TOPCART2022 SEVILLA - Ilustre Colegio Oficial de Ingeniería Geomática y Topográfica Special registration fee for FIG members with a discount
Read more: https://www.fig.net/news/news_2022/09_com7_annual_meeting.asp
10-11 November 2022, Kisumu City, Kenya
The 7th Africa Regional Conference - Ogranized by the institution of Surveyors of Kenya.
Register via this link
9-11 December 2022, Hong Kong
International Conference on Geomatics Education - Challenges and Prospect - organized by the Department of Land Surveying and Geo-Informatics. Supported by FIG Commission 2 Read more here
13-14 December 2022, Athens, Greece
FIG Commission 3 + 8 Workshop. The workshop will be the 1st edition of the "International Scientific Conferences of European Surveyors", organized by EGoS - European Group of Surveyors. FIG Commission 3 (spatial information management) and 8 (spatial planning and development) together with EGOS cordially invite you to attend the conference.
Read more about the conferece here
---
Kind regards,
Ms. Louise Friis-Hansen
Director
International Federation of Surveyors
Fédération Internationale des Géomčtres
Internationale Vereiningung der Vermessungsingenieure
International Federation of Surveyors
Kalvebod Brygge 31-33
DK-1780 Copenhagen V
Tel. + 45 3886 1081
Direct: + 45 9391 0810
louise.friis-hansen@fig.net
www.fig.net
FIG Working Week 2024, Accra, Ghana
FIG Working Week 2025, Brisbane, Australia
FIG Congress 2026, Cape Town, South Africa
Subscribe monthly FIG Newsletter
---
FIG on Social Media:





If you have not already joined, join us today...
---
The monthly Newsletter is mailed to all members, commission delegates and all interested partners. FIG offers the Newsletter to all members of member associations and other interested in FIG. If you don't already get your copy you can order it now at: www.fig.net.

FIG Newsletter brings you latest information about FIG and its activities. The information referred here is in full length available on the FIG web site. Thus the Newsletter is produced to inform you what has happened recently and what interesting things are going to take place in the near future. The FIG Newsletter is circulated monthly or bi-monthly by e-mail. The referred articles are in English and written in a way that you are able to extract them to your national newsletters or circulate to your members and networks.

If you do not want to receive the newsletter in the future, please click here to unsubscribe from the mailing list
.
---