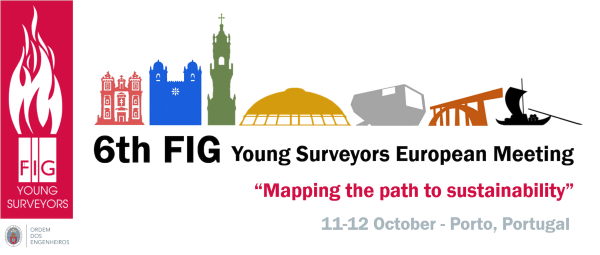 FIG Online Registrations
Pre-Registration form to Students - only 6YSEM
Porto, Portugal, October 11 2019 – October 12 2019
This form lets you do a preliminary registration to the conference. Full registration requires validation of your eligibility to this registration type. After submitting basic information, you will be sent instructions to provide and upload the required documentation. After the documentation is approved, you will receive a link that allows you to complete and pay the registration.

Am I a young Surveyor? Bachelor and master students, or professionals graduated within 5 years are eligible to the reduced fee.
Please fill in this form and submit it to FIG Office for processing. Fields marked with an asterisk (*) are obligatory.