News in 2019

Vice President Dr.Orhan Ercan awarded as the "Istanbul Congress Ambassador"
October 2018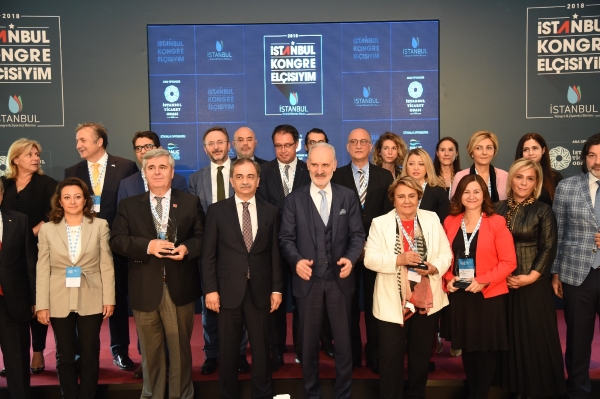 With one of the youngest populations in Europe, Istanbul houses 61 universities and 11 technological development zones that are testament to the city as a hub of learning, inspiration and innovation, perfectly in line with the meetings industry.
As chaired by Istanbul Chamber of Commerce, Istanbul Congress and Visitor Bureau (CVB) is supported by Ministry of Turkish Culture and Tourism, Governorship of Istanbul, Istanbul Metropolitan Municipality, Association of Turkish Travel Agencies, Hotel Association of Turkey, Turkish Airlines and Turkish Tourism Investors Association.
On Wednesday, October 24 2018, Istanbul CVB met with representatives of the university rectors, national associations and industry under the roof of 'Istanbul Ambassador Program' sponsored by Istanbul Chamber of Commerce. Within the scope of the Ambassador's Program, Istanbul CVB cooperates with national associations and academics that will positively influence the position of Istanbul in the association meetings industry.
Dr.Orhan Ercan, Vice President of the International Federation of Surveyors, was awarded as the "Istanbul Congress Ambassador" for the FIG2018 Congress held in Istanbul in May and his plaque was presented by Mr.Levent Kırcan, Deputy General Manager of Investment and Operations, Ministry of Culture and Tourism.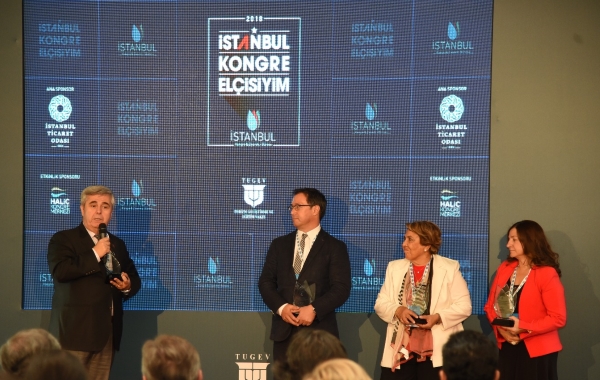 FIG Congress 2018 was successfully held in 6-11 May 2018 with participation of over 2000 atendees from around 90 countries.

February 2019