Jobs


Vacancies and Project Opportunities
General
This is a site in which information about open jobs is posted. We announce only vacancies from FIG member associations, academic members and corporate members and in some cases from FIG partners like the United Nations. We also publish information an some project opportunities. FIG is not responsible for the information provided.

Secretary of the Board, D1- United Nations Environment Programme, Nairobi
The United Nations Environment Programme (UNEP) is the leading global environmental authority that sets the global environmental agenda, promotes the coherent implementation of the environmental dimension of sustainable development within the United Nations system and serves as an authoritative advocate for the global environment. This post is located in the Secretariat of Governing Bodies and Stakeholders at the Nairobi duty station.
The closing date for applications is Friday 17th September 2021
Please click here to find more information
---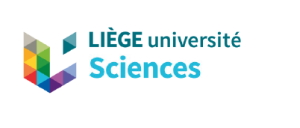 Full-time academic position in the field of Geomatics
University of Liege (Belgium) / Faculty of Sciences / Department of Geography / Geomatics Unit
Starting date: January 1, 2022
Research profile:
PhD in geomatics or similar developing high-level fundamental research in one of the following fields: geographical information systems, geoinformatics, 3D information acquisition (using e.g. laser scanning), Geodesy, GNSS, and remote sensing.

The candidate shall demonstrate high-level research profile proven by publications in international journals in the field of the call.

The integration within current research lines at the Geomatics Unit will be assessed.

Fluency in spoken and written English.

An international research experience is an asset.
Teaching profile:
The candidate will have to demonstrate teaching skills in terrestrial data acquisition techniques (Land Surveying, Laserscanning, Photogrammetry…).

The candidate will have to demonstrate his/her ability to give lectures in French (at least at the bachelor level)

A good knowledge of the issues related to the profession of land surveyor and 3D surveying techniques is an additional asset.

A teaching experience is an asset.
The closing date for applications is Thursday 30th September 2021
Please click here to find more information
---
---