Introduction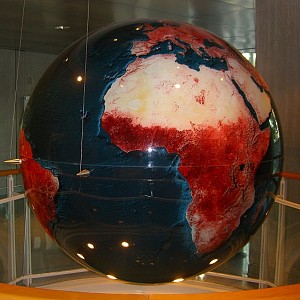 Event
The FIG - WB Conference "Land Governance in Support of the Millennium Development Goals: Responding to New Challenges" will take place Monday and Tuesday, 9 and 10 March 2009. The conference is organised by the International Federation of Surveyors, FIG and the World Bank. The general aim is to emphasise the important role of "Land Governance" in implementing the MDGs and to show how FIG and the WB work in parallel in this regard. Furthermore, the aim is to highlight the role of the surveyors in contributing to achieving the MDGs and to exemplify the importance of Land Governance through striking cases of research and real life experiences.
Venue
The World Bank Headquarters
1818 H Street NW
Washington DC 20433
USA
Attendance
The attendance for this conference is on invitation only.
Format of the Conference
The conference will highlight six themes, which are organised in two or three sessions each. There will be an opening- and a closing session.
Outcome of the Conference
A joint FIG/WB publication will be prepared including some key reference material and a joint declaration to be adopted by the conference. This publication will be published in the FIG publication series. The full proceedings will be published on the FIG and WB web sites.
Further Information
Prof. Paul van der Molen (FIG) paul.vandermolen@kadaster.nl
Dr. Malcolm Childress (The World Bank) mchildress@worldbank.org
Pauline van Elsland (FIG) pauline.vanelsland@kadaster.nl
Anu Saxen (The World Bank) asaxen@worldbank.org
Elisabeth Herczeg (The World Bank), eherczeg@worldbank.org
Conference web site on the World Bank server
http://go.worldbank.org/9M2LGYCHW0