The UN-GGIM-GS will meet at least once each year. Wherever possible the meeting will be in the same week and venue as the annual meeting of the UN Committee of Experts on Global Geospatial Information Management (UN-GGIM).
Additional meetings will be coincide with a conference or other meeting of one or more of the organisations represented by the members. The host of the meeting shall decide whether participants may be allowed free registration to any associated event. Wherever possible, free registration should be offered to at least each member of the UN-GGIM-GS.
The working language of the meetings is Engllish.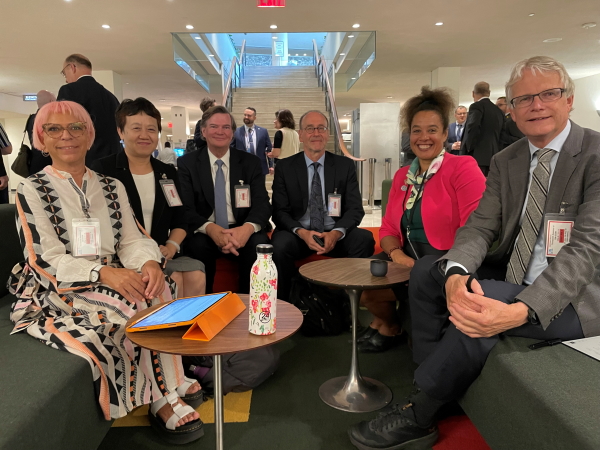 Participants of the UN-GGIM Geospatial Societies met in New York in August 2023
For full lists of professional meetings and conferences see event calendars of each of the member associations of UNGGIM-GS.
---

More information: