News in 2022

Corporate Member of the Month in March: Geo-Tech Surveys Limited, Ghana
March 2022
Pacesetters in Ghana
Geo-tech has been member of FIG since 2017. Its Managing Director Stephen Djaba is well known in and around the FIG Community. FIG is looking forward to a close cooperation with Geo-Tech Surveys Limited and the rest of the local organizing committee for the FIG Working Week 2024 that will take place in Accra, Ghana.
| | |
| --- | --- |
| | Geo-Tech Surveys Ltd, a subsidiary of Geo-Tech Systems Ltd, has been the pillar behind innovation and modernization of surveying in Ghana since it was established in 1998. The name Geo-Tech was derived from the main objective of the formation of the Company, i.e., GEOMATICS TECHNOLOGY. |
We have received the following from Geo-Tech:
Geo-Tech has a team of Geoinformation experts, photogrammetrist and engineers with proven experience both locally and across the boundaries of Ghana. We have undertaken major geospatial projects in the West Coast including, Benin, Togo Senegal, Liberia, Nigeria and Burkina-Faso. We are a rising professional land survey company dedicated to providing land surveying, mapping and related service in a timely manner and at competitive prices.
Education and training is important
As part of our corporate Social Responsibility, over the years we have partnered with tertiary institutions to provide hands-on industrial training for students and donation of equipment to resource educational and non-educational institutions. We also provide Advisory services to Traditional authorities on land-related issues.
Provision of Marketable skills for young graduates.
Annually we takes in "fresh graduates" and equip them with current trendy skill with regards to Surveying and GIS. We give them opportunity to study firsthand on on-going projects as well as inhouse organized demonstration as to the use of various equipment such as Drone, Laser Scanner, GNSS and the optics as well.
We were the first to initiate digital street naming and address system which attracted the attention of the world bank and the government. Steet naming and addressing system is key to any countries development. It is the basis for database collections and all geospatial information. Today it has become a reality in Ghana.
Launch of Ghana and Nationwide GNSS CORS Network
In March 2022 Geo-Tech systems announced a new partnership with GMX Systems Ltd. Israel and having established 41 CORS station out of the proposed 85. GMX systems is a key player in the CORS network business with vast experience.
Stephen Djaba, Managing Director of Geo-Tech says: Our CORS network has RTK capabilities employing VRS technology and static data in RINEX format for post processing applications. We have done extensive piloting and getting very good values for the RMS, Horizontal and Vertical accuracies. By mid-2022, we would have attained our goal of 100% nationwide coverage.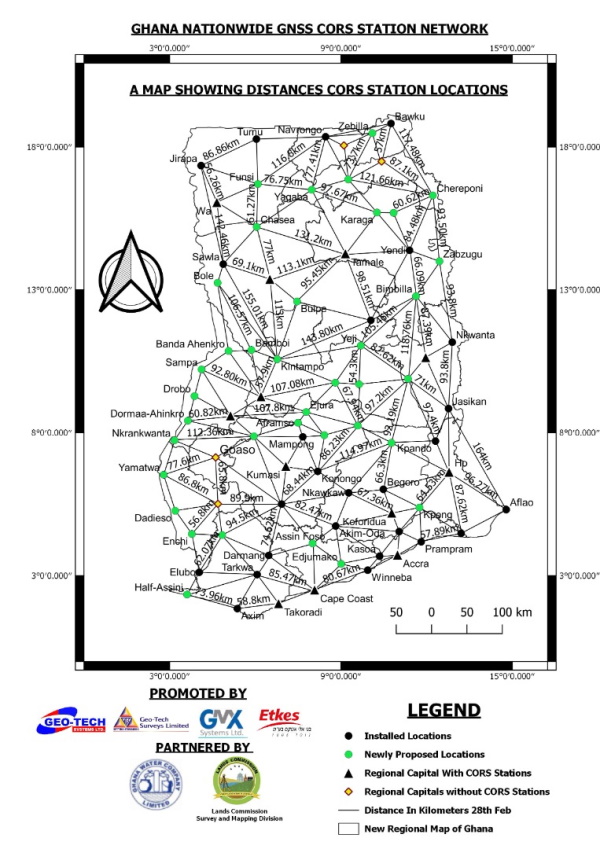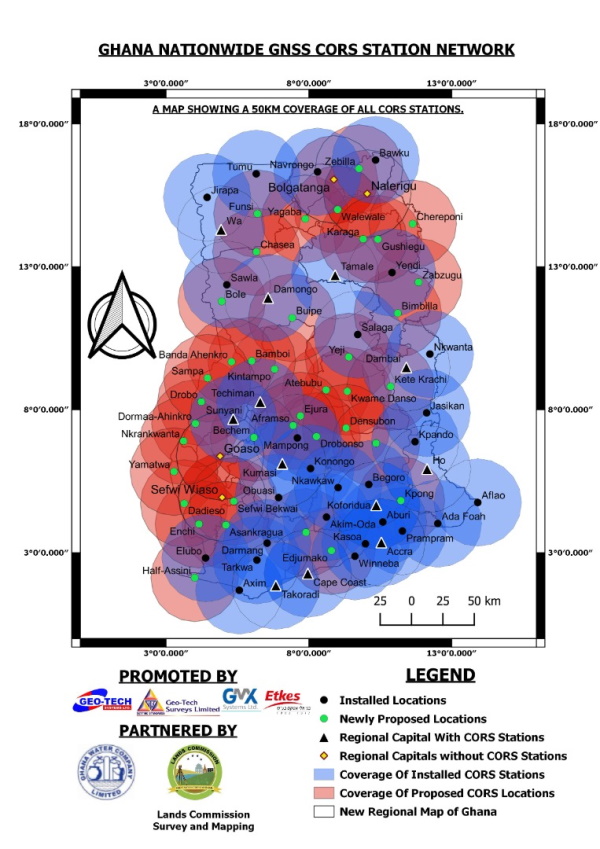 Louise Friis-Hansen
24 March 2022