Many Congress documents produced to date have been made available for download below. Committee members, ambassadors and speakers alike are encouraged to make use of the items below in their promotion of the FIG 2014 Congress to their networks.
Advert A4 format
A promotional advertisement outlining the Congress details to be forwarded to colleagues and association members, as wel as to be printed in magazines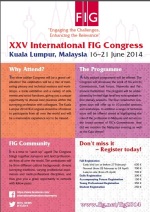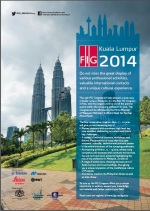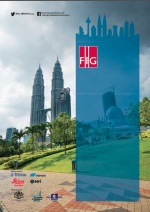 Advert A4 - print version - english
Advert A4 - printversion - blank
Congress Banners
The FIG 2014 Congress Banner is to be used on promotional slides, adverts and newsletters.
Print version (.pdf)

125 x 125 px dynamic banner
Download

468 x 60 px dynamic banner
Download
272 x 160 px banner.
Download

380 x 125 px banner.
Download